5 Reasons I'm Wearing Yoga Pants Today And Not Doing Yoga:
5. Grocery shopping with a toddler is an olympic sport – I'm just dressing the part.
4. Wrangling and buckling 3 wiggling  bodies into their carseats requires flexibility. I need my pants to move with me.
3. I'll be the first to admit it. My kids don't listen to me. When I tell them not to run down the street, I need to be ready to run after them.
2. I considered wearing jeans, but then I remembered wearing them would have required me to do laundry yesterday and that just didn't happen.
1. I think my new yoga pants are awesome so do I really need any more reason than that?
(wearing Forward Tee in white and Lima Capri in camo/black)
Actually, I am obsessed with an entire line: Fabletics. And all of my friends who use Fabletics have a mutual feeling about this brand.
Example: The other day I showed up to kiddie soccer in my new camo capris to see one of my friends wearing the exact same pair. We looked at each other and laughed and the convo went like this:
"Fabletics?"
Yes!
"Obsessed?"
Obsessed!
And then we chased our kids around the soccer field for an hour and that was that.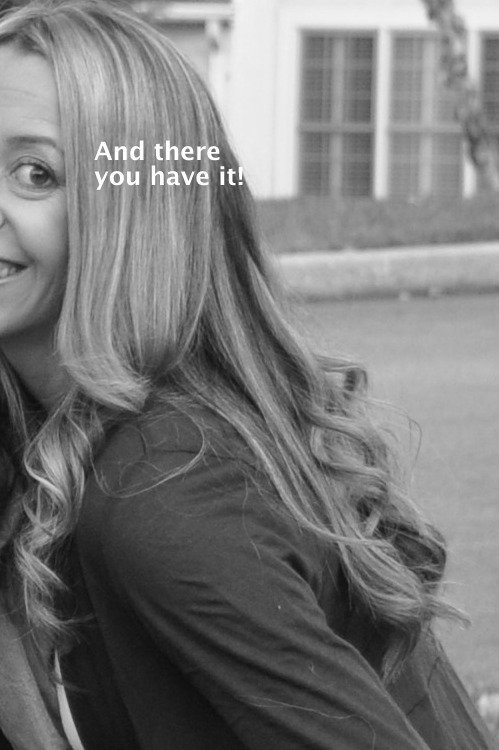 Okay but let me tell you more about this line of athletic wear. Kate Hudson is the celebrity endorser (who I love, of course) but her name behind the clothes isn't even what does it for me. They are high quality pieces and cost less than half of what you would pay at other fancy yoga-wear place…..(I don't want to mention names but rhymes with moo moo schlemon). I have a lot of that other brand too and I must say Fabletics is right on par. The quality is the same, the cuteness is the same, the "feel" is the same, but it costs less (these capris were only $39!!) and it gets mailed to you so really what's not to love?
Here's another piece I've been wearing around:
Wearing: Salar Capri
And I have a handful of other shorts and tops too, but sorry, no pictures 🙁
Here's how it works:
Fabletics works sort of like Stitch Fix, except your personalized outfits are emailed to you first and you can choose to either purchase or "skip" the month.
1. Fill out a profile so the Fabletics team understands your preferences.
2. Every month Fabletics will email you suggested outfits based on your profile.
3. You can either order something or skip – there is no obligation to buy.
Ready to try it out? When you sign up for VIP you get your
first outfit for $25

(yes, entire outfit!)
Here is my personal invitation for you to try out this line: CLICK HERE!
I'd love to hear what you think or, at the very least, your reasons for wearing yoga pants when you're not doing yoga.