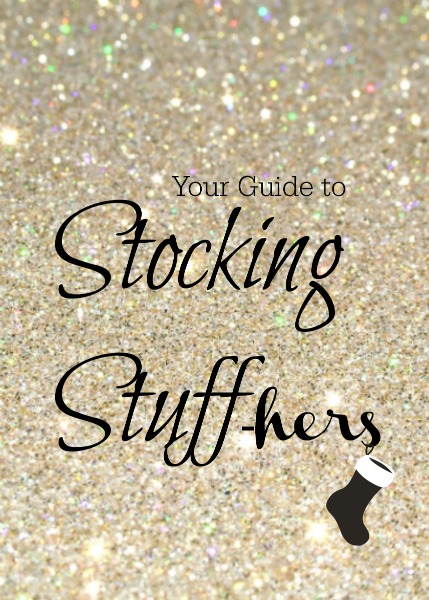 Alright girls…. this is one of those posts that you just ignore and forward to your other half. (Or….read it, leave an a comment saying what you're eyeing up, and then forward it).
Alright guys… now that this has landed in your inbox, you have officially received a hint. Are you ready to impress your ladies? I would be floored if my husband actually bought any of these gifts for me on his own, so now is your chance to own it. You don't even have to give me credit…..Your welcome.
I've rounded up some of my favorite stocking stuff-hers… that is, stocking stuffers for women… meaning, stocking-sized gifts for her that pamper and accessorize and will make her feel the love~
And what's even more special?? By purchasing any of the items below, you are supporting a local business owner! Together we have picked some of our favorite products that any woman would enjoy. Personally, I'd love to receive them all.
1. Redefine Multifuction Eye Cream  – Crows feet, wrinkles, yada yada yada…. YOU don't even notice them, but your wife swears they are there. Sound familiar? Cut that conversation short by gifting her this eye cream. It's one of my favorite Rodan + Fields products and it lasts a really long time.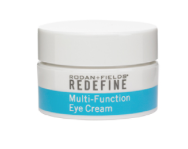 2. Arbonne Sleep Spray – This is the perfect stocking stuffer for all my fellow insomniacs. Lemony sleep spray delivers an effective dose of liquid melatonin and a botanical blend to support sleep. Promotes a more restful sleep without next-day drowsiness. Non-addictive. *Personal note – My friend has not taken Ambien even ONCE since using this product!!! 
3. Arbonne Intelligence CC Cream– This is one product I don't leave my house without! 10-in-1 Complexion Control Cream that combines the best of skincare and color into one time-saving product. Lightweight, buildable coverage creates a fresh, flawless finish while the innovative Arbonne proprietary complex Phytinol protects, hydrates, and refines. Perfect for the girl on the run! Retails for $40 (Plus Arbonne is running a 20% off sale through December 31!)
To order any of the Arbonne Products above PLEASE enter code: 13457709 where it says "Referral Arbonne Consultant ID". Or better yet, email my good friend Sara at SASA722@yahoo.com and she will help you get the best price possible.
4. Body Glow Collection by Beautycounter – This gift set is the perfect gift for a new mom or pregnant mom who could use a bit of pampering… actually it would be a great gift for any mom….. Or any women, mom or not! Basically what I'm saying is, you can't go wrong. The set includes a sugar scrub and lightweight, antioxidant moisturizer. It's made by Beautycounter which has the highest safety rating for skincare products (so if your lady is pregnant or nursing or just concerned with toxicity of products in general, she can rest assured.) Oh, and this one comes gift wrapped, guys. Score!
5. Juice Plus Complete – If your lady is anything like me, a decent breakfast is a rarity. Help her out with these nutrient packed shakes. Juice Plus+ Complete is a whole-food-based beverage mix that provides balanced nutrition in every scoop. Juice Plus+ Complete can be used in any number of ways: as a healthful "on-the-go" breakfast, pre-exercise energy drink, post-workout recovery drink, or a late night snack. Want to try a sample? Leave a comment expressing your interest you'll be entered to win one!
6. Stella & Dot Jewelry – It's no secret that I've become a huge Stella & Dot fan. Here are some of my favorites – Perfect stocking stuffer size. Huge wow factor.
My Signature Engraveable Bar Necklace makes me smile every time I catch a glimpse. Be creative. You could engrave a meaningful date, location of a special event (latitude and longitude), kids' initials, a funny word (I wrote "Hat Trick" for my three sons). Click here and search "engraveables".
These Deja Vu Double Sided Studs are reversible and ready for any occasion – solid gold for day time, and blingy sparkles to dress it up. These are a best seller for good reason! Click here and search "Deja Vu"… I'm a fan of the gold, but they come in silver too.
And finally, this sentimental Love Bangle is versatile enough to complete any outfit, but also sentimental. It reads love in several languages and a sweet XOXO is inscribed on the inside. Click here and search "inspiration bangle"
Stylist Susannah Rinker is ready and willing to help you with any questions you might have! 
7. Olliver Candle – Hand poured in their south Philly home, Olliver candles (only $10!!!) are the perfect stocking stuffer! These come highly recommended from contributing writer, Kaytylnn, and after perusing their web store, I want them all. The holiday scents were just released and they sound amazing. All scents are developed with 100% American made materials, 100% soy wax, and absolutely 100% cruelty free…. oh, and vegan too.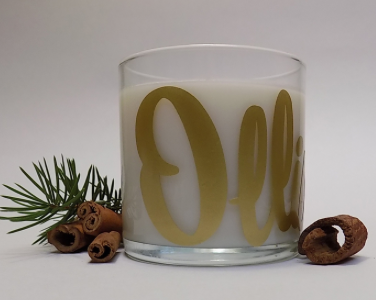 and one more because this one is a no-brainer….
Massage or Facial – Remember, Sisters to Sons readers can get 15% off at Day Spa by Zsuzsanna. Book her an appointment (and a babysitter) and watch her face light up. Mention "Lindsey's Blog" when you call to schedule to receive the discount.
And we can't forget something for Daddy's Little Girl…..
1. Love Always Necklace – I love this necklace for a little girl because it's timeless. She can even wear it when she is a teenager… and it will remind her of her first love! Click here and search "Girls Collection"
2. Mini Pearl Trio Earring Set – A "j'adorable" trio of earrings for dress up and everyday. Click here and search "Girls Collection"
Headbands by Libby Wynn Simple Embellishments: Handmade in Brooklyn, New York, these unique styles are great for any day of the holiday season. A 5/8 inch thick emerald green elastic is embellished with a pearl centered red dot and white 2.5 inch flower, and the second with a festive, sparkly red bow. Felt backing as always is added for comfort. The Pearl Embellished and Glitter Bow are among my favorites, but really there are so many sweet ones to choose from!
So there you have it. Stocking stuff-hers that she will truly love. Special thanks to all of these local business owners for sharing their products!
Be sure to check out the other Sisters to Sons Gift Guides: